Welcome from CyQF NCP - General Chief Education Officer, Andreas Eleftheriou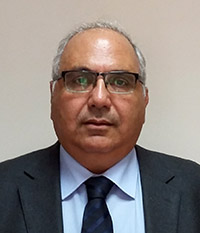 The process to reference our Framework of Qualifications to the Frameworks at European level has served as a tool for deeper and wider discussions on our Qualifications at all levels.

Our Ministry, the educational institutions and especially Human Resource Development Authority are deeply committed to the principles underlying the Bologna and Copenhagen processes.

The social partners are supportive of measures that promote mobility, transparency, progression as well as validation of informal and non-formal learning. Their contribution has been instrumental in making this Report possible!

The Referencing Process to the European Qualifications Framework (EQF) and to the Qualifications Framework of the European Higher Education Area (QF/EHEA) is the most important step in rationalizing the Framework with principles, indicators and mechanisms that will make the Framework relevant and effective to our educational system.

The scope of the referencing process is threefold: first to ensure that qualifications are valuable and worthwhile learning experiences; second that learning becomes borderless and frameless allowing learners the freedom to learn and third is to build a culture of quality both in the provision and in the formation of a workforce capable of meeting the challenges of an increasingly sophisticated knowledge-based society and labor market.

The CyQF Referencing Report also reflects the results of systematic consultations with key stakeholders as well as Cyprus active participation in the EQF Advisory Group and other related activities as well as the conferences and seminars convened by the Bologna Secretariat, CEDEFOP, ETF and various EU Presidencies.